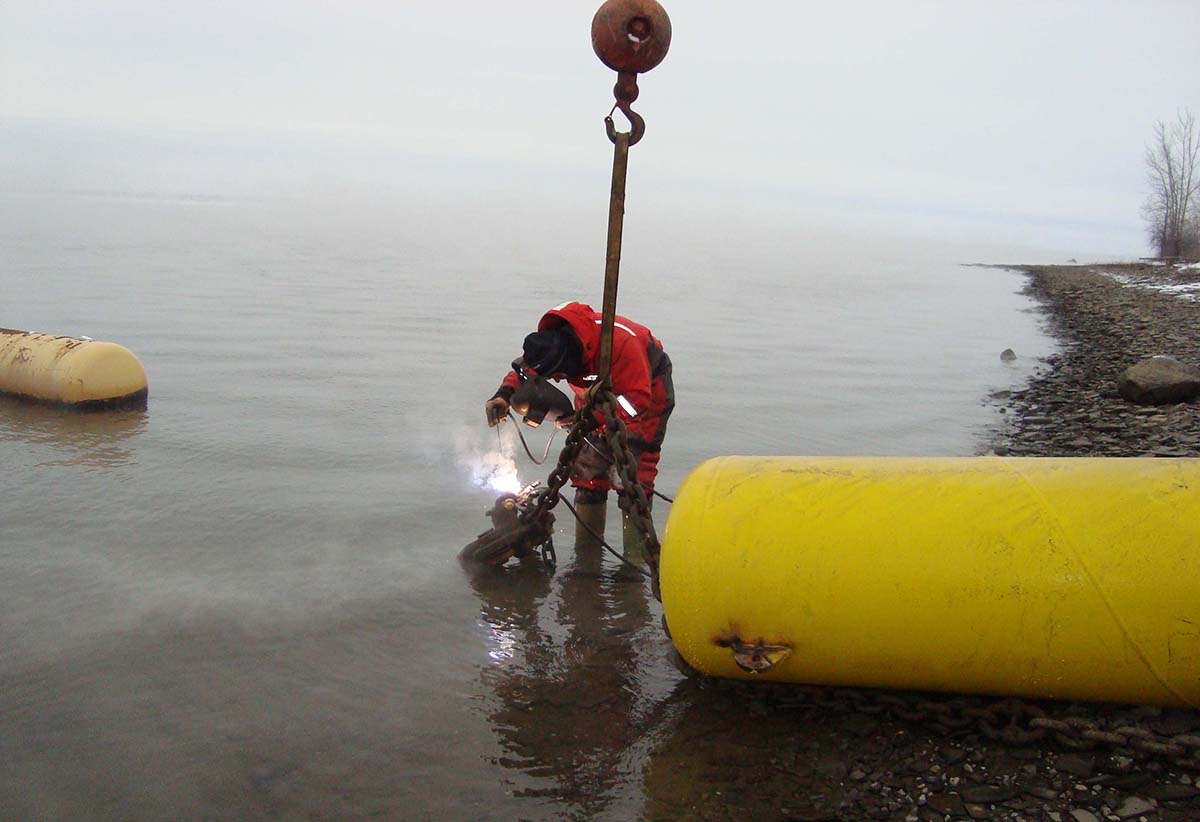 Custom Designed - Everytime
Since 1994, Geniglace engineers have designed and constructed over 100 booms. Attention to detail and experience enable us to perfect our designs, resulting in booms that can resist the harshest environmental conditions.
Every Geniglace Boom is designed and engineered for its specific purpose and surrounding environmental conditions. Historic data is used to predict worst case scenarios of ice and debris loading, current, and wind. Every component of the boom is individually engineered to resist these forces.