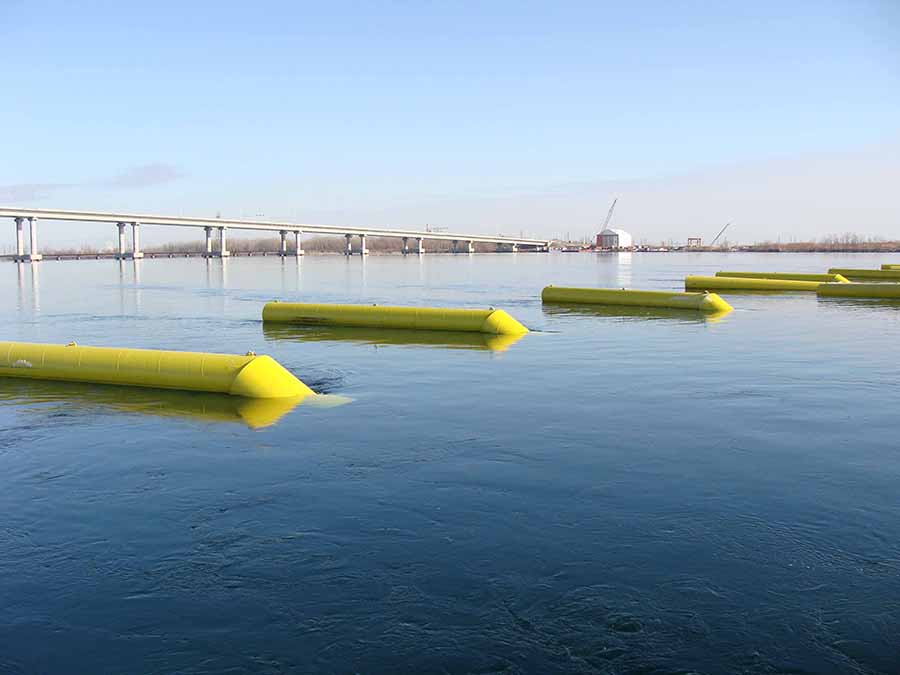 Addressing Unique Challenges
Sometimes unique challenges that need to be addressed with custom solutions.
One example is the A30 Ship Arrest system in Montreal. This was designed to protect the A30 bridge from large ships should they stray from the designated shipping channel. While the probability was low, the impact of a huge vessel hitting a bridge pier would be catastrophic.
Our Ship arrest system will stop a 35,000-tonne ship traveling at up to 3.5 knots from hitting the bridge. Our solution to this challenge was the only one that was accepted by Hydro Quebec and the St Lawrence Seaway.